The North Alabama Human Trafficking Task Force is a 501(c)(3) nonprofit organization. Meet our Board of Directors below.
Accent your reception area, office, or conference room in mid-century modern style with this sleek executive chair, a must-have for diving into your next project. Crafted with a steel frame, it features a five-star base in a polished chrome color complete with double-wheel rolling casters that help make moving from task to task a cinch. Also referred to as the President's Coronavirus Task Force, it was established on January 29, 2020, with Secretary of Health and Human Services Alex Azar as chair. On February 26, 2020, U.S. Vice president Mike Pence was named to chair the task force, and Deborah Birx was named the response coordinator. Sit pretty in this sumptuous yet durable velvet chair. This swivel chair dazzles as a desk chair or as an accent piece. Prop it into any room for a luxe, glamour effect. Handmade elegantly curved design with adjustable seat height with gas lift. This task chair is set on a 5-star base with casters, meaning you can easily move around your office. Plus, there is a lever under the seat, so you can adjust the height to best fit your desk. Modern Design: Ergonomically moulded shell and seat,flexible back and deep seat pocket which conforms to the contours of the body.
Patricia McCay, Chair
Since 2009, Ms. McCay has been a human trafficking advocate, spokesperson, and founder/Chair of the North Alabama Human Trafficking Task Force. In 2011, she was awarded the FBI Director's national "Community Leadership Award" for her work to prevent human trafficking. In 2013, she was named "Alumni of Achievement" by the University of Alabama in Huntsville's Alumni Association. She was also the 2017 recipient of the Charles L. Ray, Jr. Social Justice Award awarded by the Huntsville Interfaith Mission Service. Since 2018, she has served as the Chair of the Alabama Human Trafficking Task Force, established in 2014 by former Governor Bentley. She is also the President of the Board of Directors for Safe Harbor Youth, Inc., a youth shelter for homeless, runaway, at risk, and human trafficked youth 16 to 22 years of age. She has been a member of Soroptimist International since 2005 and has served in various leadership positions at the local Club, Region, and Federation levels of the organization. Send Ms. McCay email here.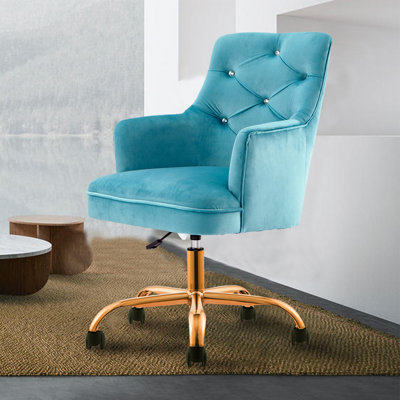 Rick Tate, Vice Chair
Mr. Tate is a retired federal agent. He served as a Special Agent with ATF, U. S. Customs, and Homeland Security for over 30 years. He was an instructor with the Federal Law Enforcement Training Center. He was also the Agent in Charge for North Alabama prior to his retirement. He is the Vice Chair of the North Alabama Human Trafficking Task Force; serves as the task force's Training Officer; and has been a member of the task force's Speakers' Bureau for 6 years. He served as the Operations Manager for Senator Doug Jones in Huntsville, and coordinated the Senator's efforts to support Alabama's anti-human trafficking mission. Send Mr. Tate email here.
(vacant), Secretary
(vacant)
Deborah Powell, Treasurer
Deborah Powell has worked in the financial services industry for over 20 years, serving in operations and marketing with investment banking, mortgage, and financial advisory firms. In addition to her work with the task force, Deborah is the Community Vice President for the Junior League in Huntsville. She is a graduate of the University of Alabama, with a degree in history. In her spare time, she enjoys cooking, serving as a Sunday school teacher for toddlers, cheering for the Crimson Tide, and spending time with her husband and daughter. Send Deborah email here.
Pam Caruso, Special Projects
Debora Task Chair
Pam Caruso is a concerned citizen and joined the task force after learning about the work from friends. She is a retired engineer and is active in several organizations in Huntsville. She is engaged in introducing the work the task force does to the community via special events and planned community events. Send Pam email here.
Bo Williams, Public Relations
Bo Williams is the public relations and communications officer for the task force. He joined the war on human trafficking in 2017 after hearing task force founder and president Pat McCay speak. A professional communicator with three decades of experience, Bo leads online and mass media initiatives for the task force, as well as works actively on the Speakers' Bureau. Bo is a husband, father, and lifelong Alabamian. He enjoys IndyCar racing and wristwatches. Send Bo email here.
(New York, NY, Friday 15, 2021) – The Women's Bar Association of the State of New York (WBASNY) congratulates the Hon. Deborah A. Kaplan on being appointed Co-Chair of the New York State Justice Task Force. Judge Kaplan is a past president of WBASNY, and since 2018, she has served as Administrative Judge of New York County Supreme Court's Civil Term, overseeing one of the busiest courts in the country, in addition to hearing matrimonial and other civil matters. The appointment was made by Chief Judge Janet DiFiore.
As Co-Chair of the NYS Justice Task Force, of which WBASNY is an ex-officio member, Judge Kaplan alongside Co-chair Carmen Beauchamp Ciparick, will assist Task Force Chair, the Hon. Paul G. Feinman, in carrying out the group's critical mission to promote fairness, effectiveness and efficiency in the criminal justice system; eradicate the harms caused by wrongful convictions; further public safety; and recommend judicial and legislative reforms to advance these causes. Judge Kaplan will replace the Hon. Mark R. Dwyer, who has retired from the bench and is stepping down as the Task Force's co-chair. Judge Dwyer will stay on as an advisory member.
In announcing the appointment, Chief Judge Janet DiFiore said, "Judge Kaplan is an esteemed member of New York's bench, widely admired for her judicial expertise, leadership and dedication to the pursuit of justice. I am pleased to welcome her as co-chair and have utmost trust in her ability to help lead the Justice Task Force as it strives to advance the cause of justice."
Deebora Task Chair
WBASNY President Joy A. Thompson stated: "I have long respected Judge Kaplan for her intelligence and character. In addition to leading the statewide organization of WBASNY as its president (2000-2001), Judge Kaplan also served as a past president of my home chapter, Brooklyn. I consider her to be a role model and an extraordinary individual."
WBASNY is proud of Judge Kaplan and celebrates her latest achievement.
###
The Women's Bar Association of the State of New York (WBASNY) is the professional membership organization of choice for more than 4,000 attorneys throughout New York State, and the largest statewide women's bar association in the country. For four decades, WBASNY has been a singularly important resource for women lawyers, with professional networking, continuing legal education programming, leadership training, and advocacy for the rights of women, children, and families. Through involvement with WBASNY's 20 regional chapters and its 40-plus substantive law committees, WBASNY's members collaborate with one another on a variety of issues and perform public and community service, in furtherance of its mission to promote the advancement of the status of women in society and women in the legal profession; to promote the fair and equal administration of justice; and to act as a unified voice for its members with respect to issues of statewide, national and international significance to women generally and women attorneys in particular. WBASNY holds United Nations NGO status with the U.N.'s Department of Public Information, and Special Consultative status in association with the U.N. Economic and Social Council (ECOSOC). WBASNY is also a founding member of the National Conference of Women's Bar Associations.
The post WBASNY Congratulates Judge Deborah A. Kaplan for Appointment as NYS Justice Task Force Co-Chair first appeared on wbasny.